It is well-known via multiple studies that the quality of sleep during infancy plays an imperative role in determining physical growth, behavioral development, learning ability, and memory of the baby. It is, however, never an easy task for parents to put their babies to sleep in a good mood. Putting babies to sleep is actually considered one of the toughest and stressful parenting tasks all around the world.
Newborn babies are still not familiar with their surroundings and experience difficulties with sleep unless they are in caregiver's arms. The parents, who constantly need to hold the baby, suffer from a significant amount of stress due to sleep deprivation and fatigue. The stress accumulated by the baby's sleep dependency on parents is known as one of the major causes of postpartum depression.
In the midst of this, an innovative baby product, which can effectively resolve the problem present at the families with newborns, is being in the limelight.
KOKONANNY is a functional bassinet for newborn babies designed to mimic the safe feelings of being in mommy's arms to provide healthy and positive sleep experiences for babies and much-needed rest for their parents.
KOKONANNY effectively induces independent and cozy sleep with its ergonomic design and material that implement an environment similar to being in mom's arms which is the most familiar and comfortable sleeping environment for babies.
It makes babies think that they are in the caregiver's arms even when they are physically separated. This provides emotional comfort and quality sleep to the babies as well as some time-off for parents to rest and recharge.
The effectiveness of the product has been proven by clinical trials. The trials showed that the average sleep time of babies increased by 70 minutes per sleep. The number of times that babies woke up during the night reduced by 40%. Moreover, the average daily sleep time of the mothers increased by 110 minutes as well.
The safe and ergonomic design also helps prevent the sudden infant death syndrome and flat head syndrome.
KOKONANNY's excellent functionality, design and quality have been widely recognized by the global top institutions and organizations, receiving various awards such as the REDDOT Award and Gold Medal of Swiss IEIG. It is also patented in 23 countries including Germany, the USA, the UK, and Japan.
KOKONANNY will be a great support for parents and families with newborns.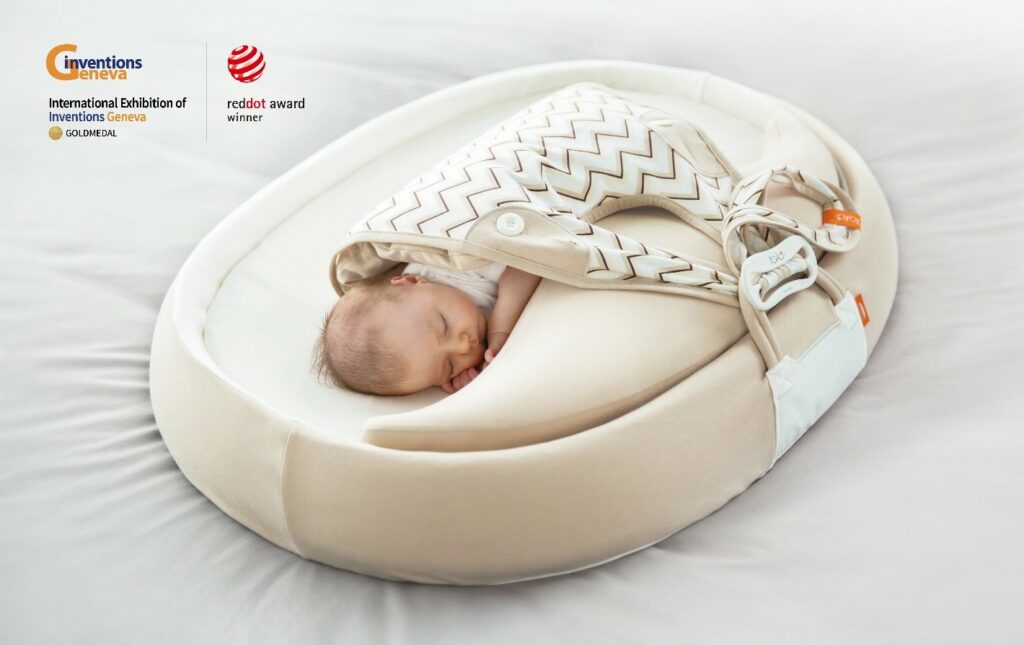 Contact
Company Name: JUNEF Co.,Ltd
Email: junefiesta@naver.com
Phone: +82-70-4491-2586
Country: South Korea
Website: www.kokonanny.com