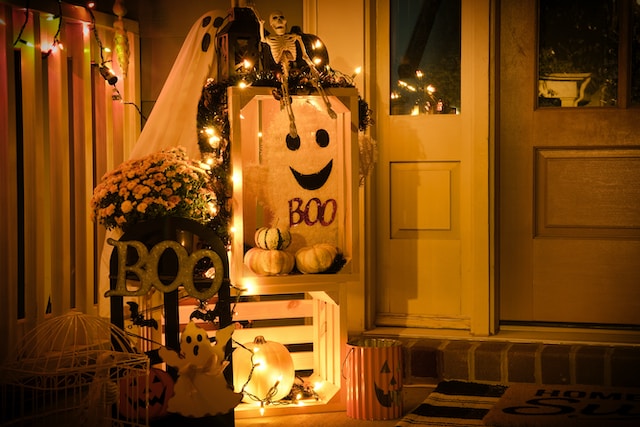 Every year there are always top sellers and then there are classics. This year the classics are the Ghost Baby Onesie with long sleeves and a hat that says Boo. The second classic is the Mustard Baby Onesie or Toddler Mustard shirt that are a super easy and inexpensive baby and toddler costume. The 3rd classic from the Halloween Baby Clothes category is The Whoville, green baby snapsuit.
Why not go with a classic since The Friendly Ghost is not only timeless it can go with just about any party occasion or as a trick or treat costume. This long sleeve costume includes the Boo ghost hat so it is an outfit, and the long sleeves are perfect for any cool trick or treat nights that you might have this Halloween or at parades etc. If you have twins or best friends going, then check out the mustard baby onesie that is actually yellow with an actual mustard label. The label is funny because it also has "spicy at time" written on it in a small subtle font.
The newest baby onesie that everybody loves is funny, I just did nine months on the inside that is in orange prisoner color. We love this one because of the humor. It is made in all sizes ranging from newborn, 6 month, 12 month, 18 month and 24 month sizes. Inexpensive as a costume for parties and even for trick or treating. This one always gets a laugh. A couple others we recommend are Chewbaca the Mini Wookie from the Star Wars Movies for Halloween Baby Onesies and Barf Vader that we sell to both boys and girls quite a bit.
However, our top pick this year for Halloween is the Whoville Onesie. We absolutely love this one for its timelessness and because it is not Christmas. Everybody talks about Whoville for Christmas, but we love it for Halloween for babies. Soft cotton with snap closures and double stitching makes this onesie durable for the rest of the year and not just a cheap baby Halloween costume that is meant for a one time use.