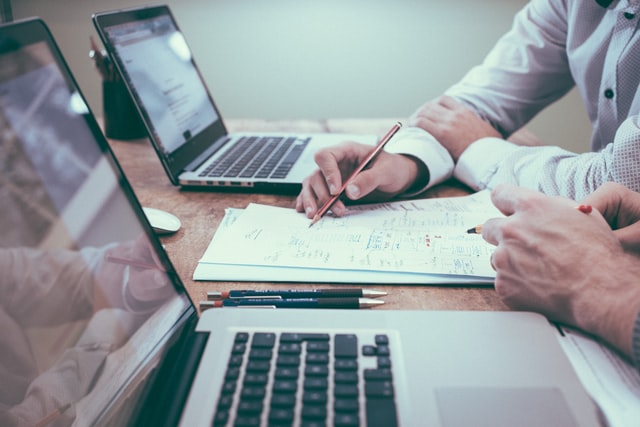 When selecting an ERP system, understanding business process modelling is essential to ensure your business benefits from it. This process helps you visualize how tasks and data flow within your organization. This will help you identify inefficiencies and establish new workflows. To get the most out of your new ERP system, you must map out your processes properly. Here are some tips to make your ERP implementation a success: (a) Follow the best practices of business process modelling and need to read top business blogs.
Business process
The first step in implementing an ERP system is understanding business process modelling. Business process modeling helps you identify processes that are similar and create a model of how they should be operated. When using a business process modelling tool, you must use it correctly to assess the current processes in your organization. A proper model can help you anticipate the most effective ways to improve them. Using a flowchart or the universal business modeling process notation is a useful tool for creating business process models.
Defining the processes
The next step is defining the processes. Using a standardised notation will help you communicate with other stakeholders. The symbols that are used to model business processes are commonly used, so you can collaborate with them without the need to learn a new visual language. A more modern approach to modelling processes is through a unified modelling language (UML). This is an object-oriented approach and includes 14 types of diagrams.
Using a data flow diagram is an effective business process modeling technique. It shows how data flows through a process. Some other helpful tools for business process modelling include Gantt charts, role activity diagrams, and simulation models. These tools are useful to identify and analyze problems, and help implement solutions. The process improvement and re-engineering phase requires 3 steps: planning, design, and implementation.
Model your processes
For an ERP system, you need to model your processes. FEA has published a document called the Consolidated Reference Model (CRM) in order to help businesses understand how it works. It is also a good practice to follow a process model. It is an essential part of your software implementation. There are many advantages to business process modelling. It can streamline your processes and increase your company's revenue.
The goal of BPM is to make your business processes as efficient as possible. By understanding how a BPM works, you can improve your processes by using a new system that works with your current information. By implementing a business process, you'll improve your efficiency and reduce costs. And you can do it with less hassle by improving the quality of your work. The results of the project will be worth it.
There are numerous benefits to BPM. It will help your business run more efficiently. It will improve your bottom line and reduce your costs. In addition, BPM helps you improve the efficiency of your processes. It is an important step in implementing an ERP system. The goal of the BPM is to make your processes more efficient. By creating a process model, you will be able to ensure that your system meets your business goals.
Use BPM
In addition to documenting your processes, you can also use BPM to design the system. It is crucial for successful implementation. For example, it is vital to define the business goals and operations of a business. This will allow you to determine which features will enhance your productivity and ultimately improve your profits. Lastly, it is important to set up the ERP system for the most success. Having clear requirements is an important part of business process modelling.
Final Words:
The BPM process is an integral part of any ERP implementation. It provides a comprehensive view of your business and provides a clear roadmap for implementation. By using an ERP system, you'll have a more thorough overview of your company's operations. And you'll be able to determine where you need improvements. By understanding your processes, you will be able to make changes that boost your business.